Yaniv Fituci is the Vice President of The Attack and its parent company Supercreative. He's the one in charge of the company's finances, which often leads to jokes about making Yaniv angry when money is spent (or lost, as is more often the case). He occasionally appears on the show in comedy bits, and usually "dies" in them.
He also hosts the music-oriented podcast Bring Your 12 Inch.
His teeth are whiter than the driven snow.
Always the most empathetic one in the studio, Yaniv exhibits wide-ranging emotions when he appears on the show.
He is featured in the attkYaniv emote (as his character Gerard Deparjew).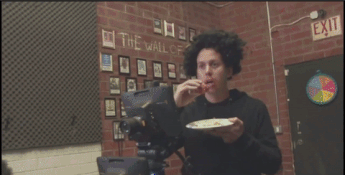 Ad blocker interference detected!
Wikia is a free-to-use site that makes money from advertising. We have a modified experience for viewers using ad blockers

Wikia is not accessible if you've made further modifications. Remove the custom ad blocker rule(s) and the page will load as expected.