Twitch.tv/TheAttack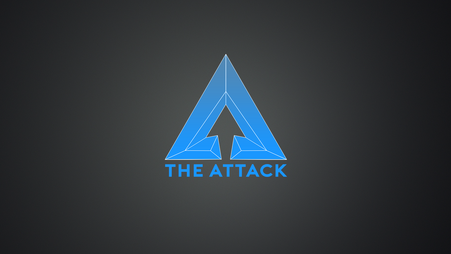 The Attack
The Attack is a live web show broadcast on Twitch, hosted by Alex Corea. This past summer the show also aired on television (in edited form) on Disney XD's new "D|XP" late night block, and repeats can still be seen on that channel.
The show is currently on hiatus, but there are several other live shows under the Attack Media banner that play on the Twitch channel. Those include the Pointless Podcast, Content, Synth.test(), Talk Attack, Let's Plays with the staff, and possibly more will be added as the company hits their Patreon goals! There are also Patreon exclusives such as After Hours, behind-the-scenes videos, and more.
The stream has a loyal community of fans, and is community funded through Patreon, Twitch subscriptions, and direct donations. Speaking of that....
The Attack Needs You!
On the 25 October 2017 episode of Front Page, Kevin had a heart-to-heart with the community about the financial situation that The Attack has found itself in. You can watch that video here, but to briefly summarize: The Attack has never been run as a sustainable business, and they are running out of time to make ends meet. Right now, they're doing everything they can to grow the community to the point that they can keep everyone employed in a self-sustaining way, but they can't do it without you. Yes, you reading this.
If you've ever considered supporting The Attack, whether through Patreon, Twitch subscription, or even direct donations to the channel, now is the time.
If you're new to the stream, WELCOME! We love to see new faces and we hope you'll find yourself a home here. Please consider subscribing on Twitch or supporting the stream on Patreon. And remember: if you have Amazon Prime, you get a free Twitch sub every month! Why not use that on your favorite Tall Boy Son?
And even if you can't do any of that, the most important way you can help the stream is to TELL YOUR FRIENDS. Your friends are probably a lot like you, so if you like The Attack then they probably will too.
Latest wastes of time and effort
Photos and videos are a great way to add visuals to your wiki. Find videos about your topic by exploring Fandom's Video Library.