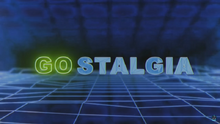 Gostalgia is an occasional segment on The Attack where classic games and gaming systems are discussed and evaluated in terms of modern sensibilities.
It was spun off into its own show for a handful of episodes, but that was shelved for being too resource intensive after the reduction in staff when What's News and Mostly Harmless were cancelled.
Attack episodes with Gostalgia segments
Edit
Ep

#

Air Date
Title
Subject
219
30 Nov 2016
Best Controller of All Time
Classic Controllers
229
11 Jan 2017
Awesome James Done Quick
DK Bongos
231
18 Jan 2017
Rhythm Games
List of Gostalgia Episodes
Edit
Ep

#

Air Date
Subject
Hosts
1
2
3
16 Aug 2016
Sega Dreamcast
Alex Corea, Kevin Pereira, Zack Pearlman (later)
4
23 Aug 2016
Pitfall (Atari), Castlevania (NES), Earthworm Jim, Megaman X, Donkey Kong Country
Alex Corea, Anthony Carboni, Ify Nwadiwe
5
30 Aug 2016
RACING: F-Zero, Waveracers 64, Burnout 3: Takedown, Game Boy Accessories
Alex Corea, Steve Zaragoza
6
6 Sep 2016
Glover, Conker's Bad Fur Day, Donkey Kong 64
Alex Corea, Steve Zaragoza, Trisha Hershberger (later)
7
13 Sep 2016
Tecmo Bowl, Altered Beast, Ghostbusters (NES), Back to the Future (NES)
Alex Corea, Jon Brody, Shawna Waldron
Ad blocker interference detected!
Wikia is a free-to-use site that makes money from advertising. We have a modified experience for viewers using ad blockers

Wikia is not accessible if you've made further modifications. Remove the custom ad blocker rule(s) and the page will load as expected.