"He screams every time I hold him by his dog handle."
The Attack
episode 66 aired on 5 August 2015. It was hosted by
Kevin Pereira
,
Alex Corea
, and
Trisha Hershberger
.
Kevin and Trisha discussed their early experiences with Windows 10.
The show was sponsored by Audible.com, but Alex was salty about it because they did not accept the submission of his book Prompters and Penetration, featuring a different "Kevin Pereira."
Trisha talked about how she doesn't like animals. She and Kevin gave dirty responses to Alex's Jeopardy answers.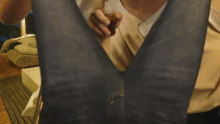 Alex showed the commercial he cut for his new cologne, Taint Paint.
Alex presented a Techamendations review of the Piper Internet-Connected Home Security Camera.
In The Rundown, Liz discussed:
Hearthstone releasing "The Grand Tournament" expansion
Battlefront announced Star Wars fighter-ship dogfights.
Scalebound released gameplay footage
Official Deadpool trailer
a drone dropped drugs inside a Mansfield, Ohio prison
The show streambombed CuteNaomi.
Ad blocker interference detected!
Wikia is a free-to-use site that makes money from advertising. We have a modified experience for viewers using ad blockers

Wikia is not accessible if you've made further modifications. Remove the custom ad blocker rule(s) and the page will load as expected.