"You piece of human garbage, Kevin! ...you're a steamy pile of DNA, but I can help you."
The Attack
episode 51 aired on 1 Jul 2015. It was hosted by
Kevin Pereira
and
Alex Corea
.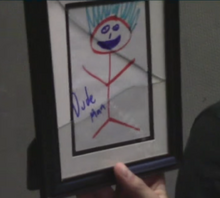 The Patreon "Wall of Shame" tier was unveiled.
Kevin lamented that he couldn't find love, so Alex brought out his latest invention: the Attack Supercomputer Systems 2000 Matchmaking Online Universal Female Finder, or ASS_2_MOUFF.
The Rundown discussed:
Types of drugs and their biggest types of harm
Pokemon Shuffle headed to iOS and Android
iPhone 6 is in production
Apple Music
The show ended with TPOTSWIC.
Ad blocker interference detected!
Wikia is a free-to-use site that makes money from advertising. We have a modified experience for viewers using ad blockers

Wikia is not accessible if you've made further modifications. Remove the custom ad blocker rule(s) and the page will load as expected.