"You got a great demo and you're good, buddy and... you did nothing wrong. It's not your fault. It's not your fault."
The Attack
episode 46 aired on 18 Jun 2015. It was hosted by
Kevin Pereira
and
Alex Corea
.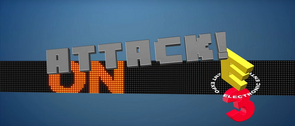 Alex and Kevin discussed their experience with the Microsoft Hololens.
Alex discussed his experience with playing Arkham Knight, Mad Max, and Halo 5.
Kevin and Milynn Sarley demoed Super Mario Maker, StarFox Zero, Mario Tennis Ultra Smash, and Yoshi's Wooly World.
Jake Strouckel showed off some PDP amiibo stands and the Afterglow AG7 headset.
Trisha Hershberger talked about Guitar Hero 4, Just Dance 4, and Ghost Recon Wildlands.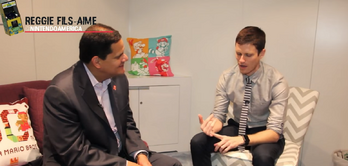 Kevin interviewed Reggie Fils-Aime. The show closed out with Kevin and Alex answering Twitter questions.
Ad blocker interference detected!
Wikia is a free-to-use site that makes money from advertising. We have a modified experience for viewers using ad blockers

Wikia is not accessible if you've made further modifications. Remove the custom ad blocker rule(s) and the page will load as expected.