The Attack episode 37 aired on 29 May 2015. It was hosted by Alex Corea and Milynn Sarley.
The running subscriber incentive was "Questions for Eddie," where correct answers kept him safe and wrong answers caused humiliation. Eddie's mom appeared for maximum embarrassment.
Kung Fury, weird giant puppets, and snail anatomy were discussed in The Pile.
Alex and Milynn recorded a Youtube video (the first in a series called Fablab) to test a pair of leggings bought on the internet.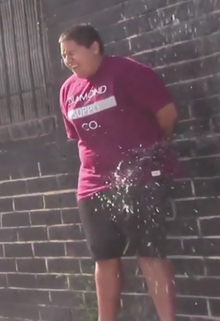 Ad blocker interference detected!
Wikia is a free-to-use site that makes money from advertising. We have a modified experience for viewers using ad blockers

Wikia is not accessible if you've made further modifications. Remove the custom ad blocker rule(s) and the page will load as expected.