"You ate shit real quick!"
The Attack
episode 236 aired on 1 February 2017. It was hosted by
Alex Corea
and
Erin Steeby
.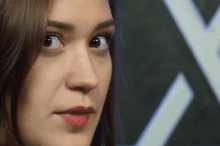 Alex and Erin discussed fingering technique and what chairs would look like if your knees bent the other way.
Conan the Barbarian (Corrado) stopped by the studio and couldn't seem to cover his giant dongus.
Alex and Erin tested real heely shoes versus cheap strap-on wheels.
Alex did a field package from a skate park showing off his sweet heely tricks, and then announced the Heelys Death Jump donation incentive. At $200, he would be towed by a car while wearing heelys and ramp over a kiddie pool. At $800, the pool would be filled with pudding. At $1100 the pool would contain Joey and a bunch of marinara sauce. At $1500, Joey would also be shocked with a shock collar. All incentives were met.
Hot n' Streamy featured:
CalebHart42, who broke his controller in a rage
Niko, a kid who poured Soylent on his head and danced around. We're pretty sure he was banned from Twitch by the time this aired
BrockTheRock, a kid who got very emotional when he made his first dollar on stream.
Some Esports casters, who engaged a bit of slapass.
Alex and Erin gave a heartfelt prepared statement on the importance of tolerance while slapping each other on the ass for support.
They moved on to TPOTSWIC while the stunt was set up. The stream ended with a very unsuccessful Heely Death Jump and a very angry Joey. Erin led a dance party on camera during the credit roll.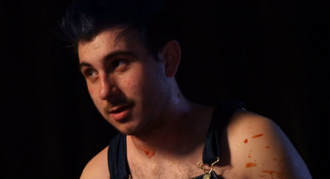 Ad blocker interference detected!
Wikia is a free-to-use site that makes money from advertising. We have a modified experience for viewers using ad blockers

Wikia is not accessible if you've made further modifications. Remove the custom ad blocker rule(s) and the page will load as expected.