"I think it's two frigid lesbians...."
The Attack episode 172 aired on 15 July 2016. It was hosted by Alex Corea and Nikki Limo.
Kevin held a strawpoll in chat to vote on which Pokemon Go team he should join.
Nikki talked about smacking her younger brother around when they were kids.
In a segment called Pokemon Go-gurt, Alex tried to improve Yogurtland's Mario-themed flavors. He called in Professor Bloat (Mike) to help him concoct Pokemon-themed ice cream. For each $100 donated, they'd spin the wheel and eat whatever flavor it said. Since Nikki is a vegan, she was exempt! Flavors eaten included:
Tentacool Hentaicecream
Ash Ketchup w/ Mank-aise
Miltank's Beef Blizzard
Alex and Nikki played Urban Pictionary with Kevin and Zack Pearlman! They drew in 3D using an HTC Vive.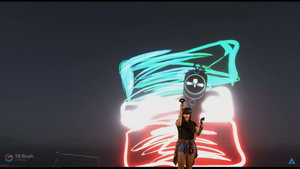 The show closed out with TPOTSWIC and Deagil dropped a fat $2000 on the stream.
Ad blocker interference detected!
Wikia is a free-to-use site that makes money from advertising. We have a modified experience for viewers using ad blockers

Wikia is not accessible if you've made further modifications. Remove the custom ad blocker rule(s) and the page will load as expected.