Alex: "You just ate like 40 roofies."
Evanne: "It's Friday, it's fine."
The Attack
episode 154 aired on 20 May 2016. It was hosted by
Alex Corea
and
Evanne Friedmann
. Alex brought in some crack hot dogs and meth nachos, and roofie cupcakes, just like his mom used to make.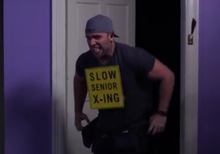 Then he showed how he puts himself in danger before each show by messing with Corrado and then running away, because Corrado is far too old to catch up with him and do anything about it. Then Corrado died from the strain.
Kevin presented the Attack Developers Keynote and introduced two Google Home competitors: the Bro (with DMX technology) and Jew-gle Home. He also introduced "Instant Segments" which started an Internet Oldies of the Week segment, a Wet Spaghetti Art Minute segment, and a Guess That Neck segment, all at the push of a button!
DX Racer provided chairs for the whole office!
The show ended with TPOTSWIC, and the guests stormed the set and hugged/humped Alex.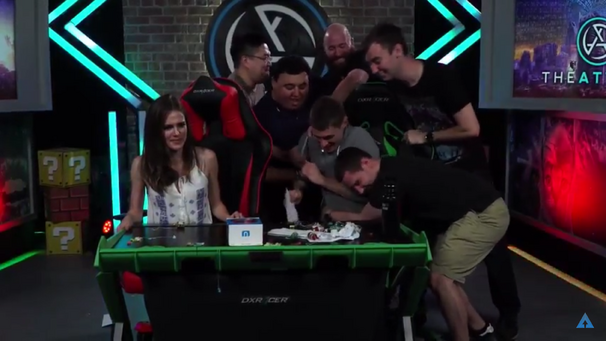 Ad blocker interference detected!
Wikia is a free-to-use site that makes money from advertising. We have a modified experience for viewers using ad blockers

Wikia is not accessible if you've made further modifications. Remove the custom ad blocker rule(s) and the page will load as expected.