"You really are a sadist. I like your style."
The Attack
episode 131 aired on 15 February 2016. It was hosted by
Alex Corea
and
Evanne Friedmann
.
Joe Corea was on hand, and apparently saved the show with an emergency solder job before air time. There were a ton of technical problems throughout the show.
Alex announced a secret special guest, but then accidentally gave away that it was Milynn! Then he recapped the craziness of the previous episode. Then he showed off edits by Von and Skataneric.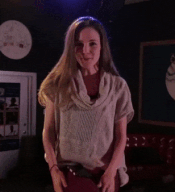 Alex announced that he and Evanne had agreed to a Super Smash Bros. 64 match live on stream for $100. They rolled a pre-produced segment where they both gave interviews about the upcoming match.
Alex talked about Kanye a lot and made a printer joke.
In The Rundown, Alex and Evanne discussed:
E3's PC Gaming conference is coming back in 2016, replacing EA
Syfy network is creating a 30-minute police procedural that is watchable on Oculus.
Alex thanked Shmandrew for 100 biscuits worth of Cheddar Bay Biscuit mix and LargoSensei for Tenga eggs.
Milynn joined them for TPOTSWIC. Then they all (plus Liz) played a shocking game from the old G4 studio.
Alex and Evanne engaged in some serious trash talking to lead up to the Smash Bros. match. Milynn caught them using performance enhancing hands and the match was pushed to the next episode.
Ad blocker interference detected!
Wikia is a free-to-use site that makes money from advertising. We have a modified experience for viewers using ad blockers

Wikia is not accessible if you've made further modifications. Remove the custom ad blocker rule(s) and the page will load as expected.