Alex: "You know what's even cooler than that?"
Evanne: "Drugs."
The Attack
episode 113 aired on 14 December 2015. It was hosted by
Alex Corea
and
Evanne Friedmann
.
Alex played a clip from the opening of the Attack's Christmas Special that would be airing on Wednesday.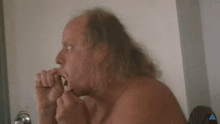 Alex set up a game for Evanne to play: What's That Noise? He played the audio from YouTube videos and she guessed what was happening.
Community member LargoSensei actually made the Fallout 4 "yip" mod from the previous episode!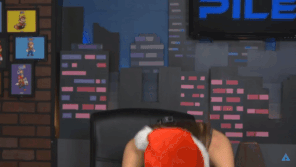 The show was again sponsored by EA's Star Wars: Galaxy of Heroes.
Green Light District featured:
Super Flippin' Phones
Xmas Zombie Rampage
WolfQuest 2
Sleepy Hollow
American Chilly Video Game
Blythe presented.
Attack Top Knewz
Edit
Fable Legends delayed open beta
Nuka Cola Quantum is back
Unravel releasing Feb 9.
In Depth
Edit
Playstation admitted they did not pay much attention to 1st party games in 2015
Amazon pulling Hoverboards off the site for safety
Nintendo applying for a patent for a controller that is an entire screen
Independence Day: Resurgence and Star Trek Beyond trailers.
The show closed out with TPOTSWIC.
Ad blocker interference detected!
Wikia is a free-to-use site that makes money from advertising. We have a modified experience for viewers using ad blockers

Wikia is not accessible if you've made further modifications. Remove the custom ad blocker rule(s) and the page will load as expected.